The Origin of Triad Service Center & the Man Behind the Scenes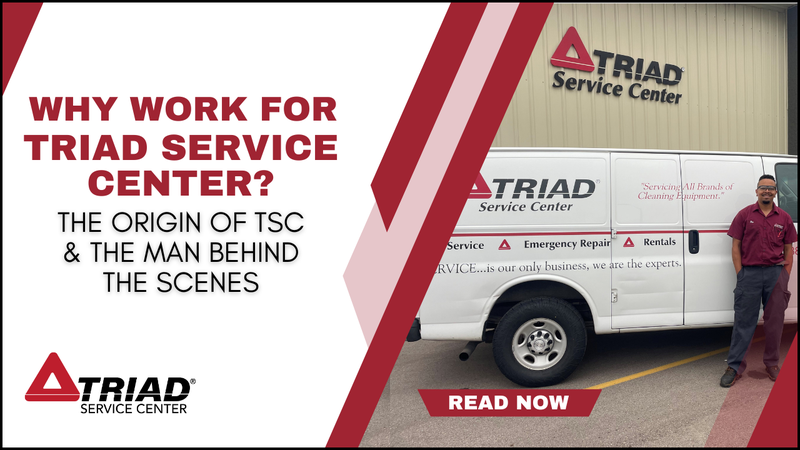 About 26 years ago, Morrison Industrial Equipment bought a small mom-and-pop fix-it shop. They named it Triad Service Center and offered an eager, successful salesman from Morrison the opportunity to manage the company as president.
Around 13 years later, I responded to an employment ad for a Field Service Technician position. At that time, I didn't even know what a floor scrubber was, let alone a propane burnisher. I applied for the position because I found the job description to be challenging and I was intrigued.
The technician trainer at the time interviewed and hired me—or so I thought. It later became apparent to me that the president of the company was far more involved in the hiring process than I had originally thought and made the final call to add me to the team.
Shortly after I accepted the position, I flew into the Grand Rapids Airport and was greeted by a nicely dressed, well-spoken man who had come to pick me up. He introduced himself as Ed, loaded my bags into his trunk, and drove me to the main office. Once we arrived, he welcomed me to Triad Service Center, unloaded my bags, and told me they were expecting me inside. Just like that, he shook my hand and drove off.
Because I arrived late in the afternoon, I was given a company van and sent to my hotel after filling out my onboarding paperwork. I returned the following morning and I noticed Ed sitting in an office.
I asked my trainer why the courier was sitting in that office. He looked at me and exclaimed, "COURIER?!"
Confused by his reaction, I asked again "Yes… the courier that picked me up from the airport. Why does he have his own office?"
He promptly corrected me, "That is Ed Finch, and he is the president of the company."
I was shocked that the president of the company was so involved in all levels of operation and wasn't afraid to do some of the "grunt work". From that moment on, I knew that I had made the right decision in coming to work for TSC. It inspired me to give everything I had to this company.
Many faces have come and gone in the last 13 years and I'm sure several more in the 13 years prior to my employment. I've had the pleasure of working alongside many excellent people, including Ed, a man who wears many hats on top of that of a dedicated and compassionate president.
He is the only president I have met who personally knows and genuinely cares about each employee within the company. Yes, Ed can sometimes be a little stubborn and has high expectations for his staff. But this stems from his unwavering determination and fierce drive for this company to succeed. It is under his level-headed direction that Triad Service Center has grown into what it is today.
We wouldn't be what or where we are today without him. We are a company that is revered in our industry because we are honest, affordable, and provide our customers with the best service for their money spent. With Ed at the helm of our ship, our foundation is steadfast and the culmination of our already amazing team is the key to our enduring success as a company.
So, why work for Triad Service Center? Because although we service all across the country, we still operate like a mom-and-pop fix-it shop with a president that is genuinely involved in all levels of operation. We are a hardworking team that happily welcomes any driven individuals that are looking to make something of themselves. At Triad Service Center, your hard work will be recognized all the way to the top!
It has never been hard for me to "sell" TSC to a prospective technician that is considering joining our team. All I have to do is explain to them who and what Ed is all about and they are all in.
Speaking for myself, I am on the greatest ride of my lifetime and am so thankful for the opportunity.
By Steve Mertka, Technician Trainer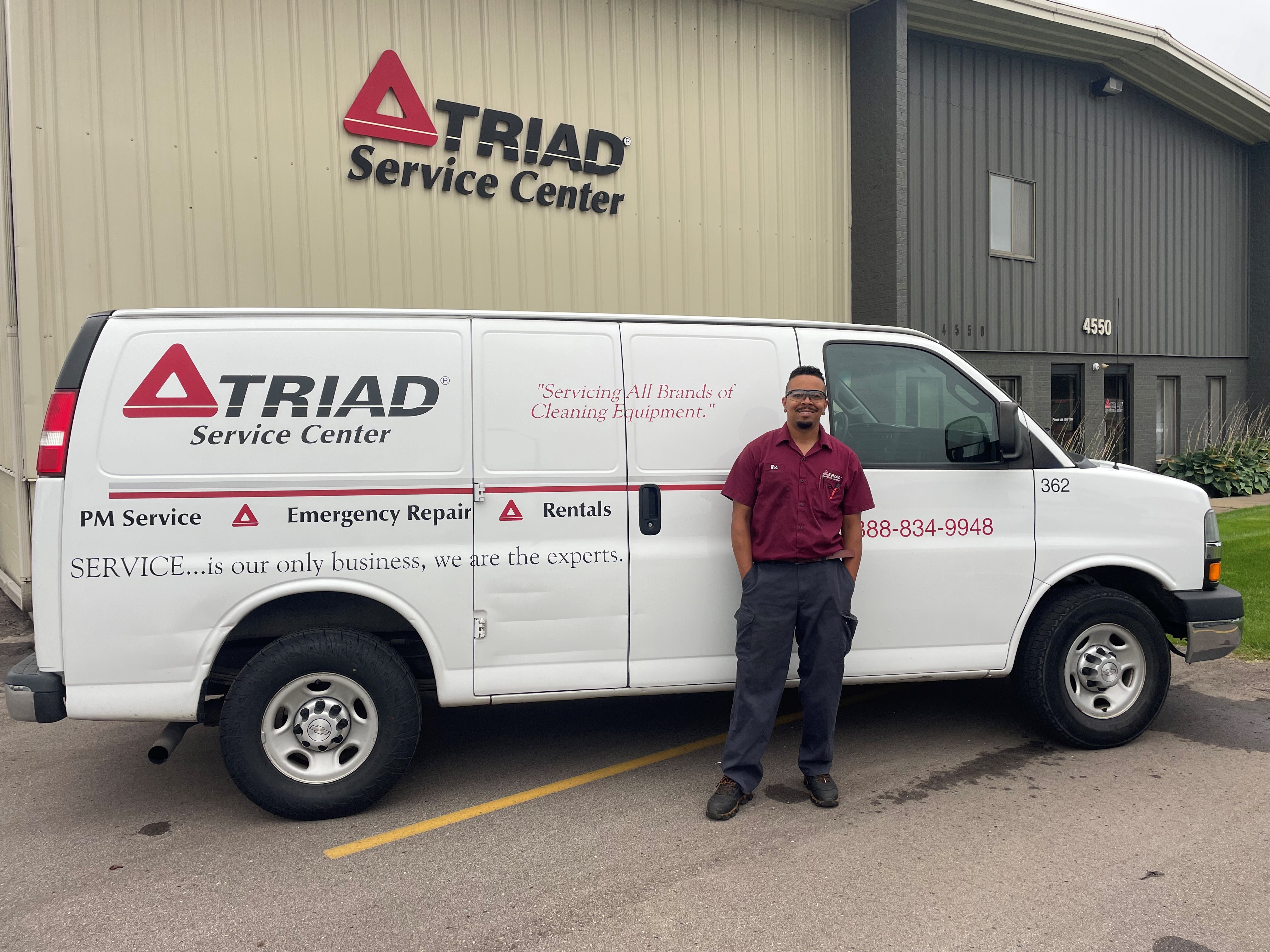 © https://www.triadservice.com