Choosing the Right Floor Cleaning Equipment For Your Next Job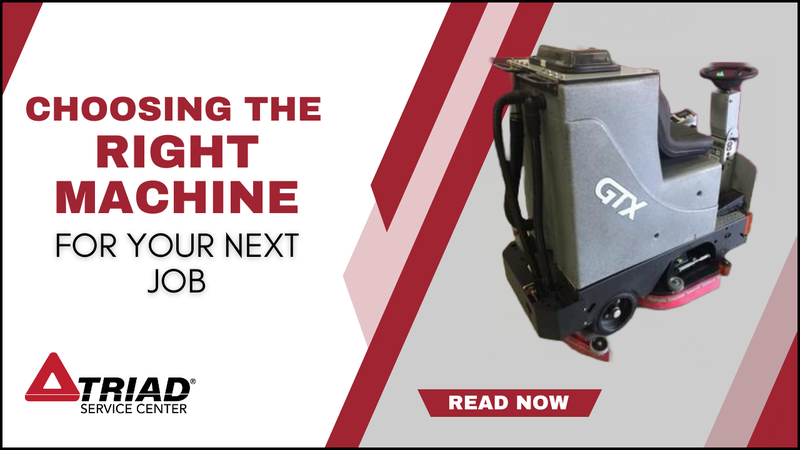 Maintenance and janitorial professionals need a machine they can use for every cleaning situation.

As a cleaning or maintenance expert, you need to understand how to pick a machine that is suitable for you. Choosing the right floor cleaning equipment is an essential step that requires careful thought, however, before choosing the right machine for your next job, there are things you have to consider.
Picking the Right Floor Cleaning Scrubber or Sweeper
All cleaning and maintenance pros understand the importance of a clean and tidy commercial/industrial setting. Before choosing your commercial cleaning equipment, it is vital to analyze your company's space, needs, and the floor surface. These will, in turn, help you decide what machine you need for a specific facility or surface.
Floor Sweepers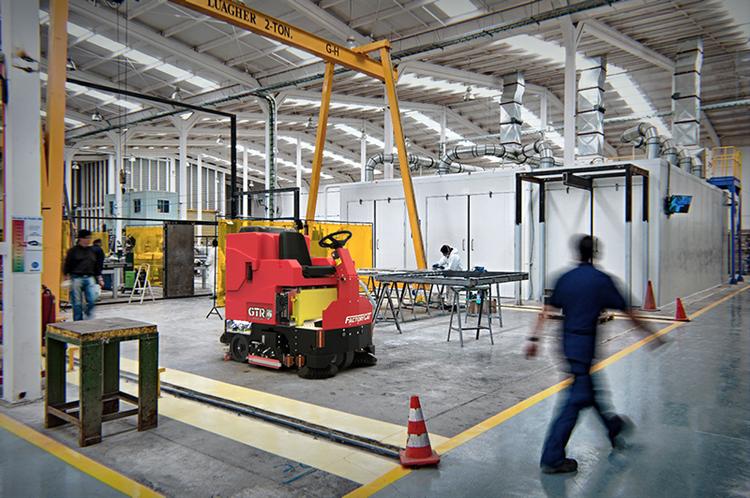 Floor sweepers are needed for uncomplicated cleaning, just as brooms and bins. Battery-powered sweepers are practical and use rotating brushes with high coverage for small to medium areas. Their primary purpose is to get rid of debris by using the quality brushes. On the other hand, floor scrubbers are an upgrade from using a mop and bucket. They are mostly used in commercial environments when thorough scrubbing and brushing is required. Floor buffers and polishers are fit for wood and marble surfaces typically in a commercial space.
Walk-Behind or Riding Floor Cleaning Machines
Walk-Behind Floor Scrubbers
Floor scrubbers are best for cleaning smaller companies/facilities. They are also perfect for an area that is difficult to operate with larger machines. You should not use a walk-behind machine on more extensive facilities as this will reduce half-life and and result in more labor for you.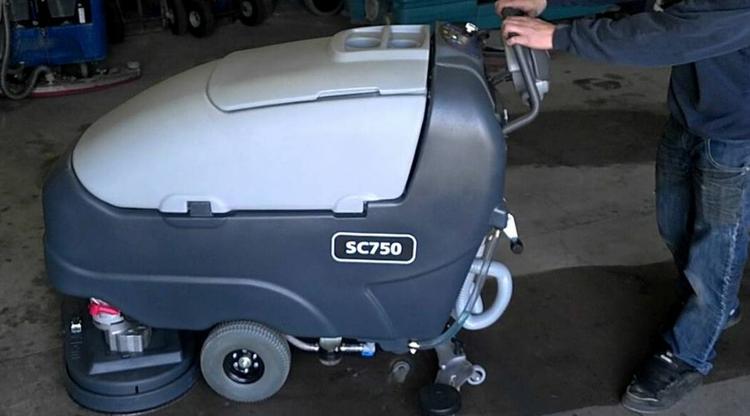 Using this type of scrubber means you have to operate the equipment at a speed you can endure. Turning the machine requires effort. Therefore, the bigger the walk-behind scrubber, the more energy is needed to complete a turn. It is why the tools are fit for small areas and facilities.
Ride-On Floor Scrubbers
Riding is convenient when the cleaning area is large and spacious. Ride-on floor scrubbers are designed to reduce fatigue as you clean the ample facility/space. Smaller ride-on machines are best for more effortless maneuvers as they have a smaller turning radius.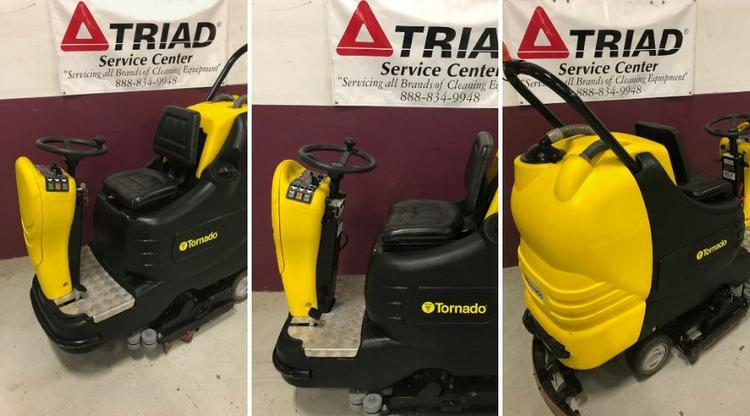 Using a ride-on scrubber is a good choice when you want to save time and avoid exhaustion. It is why the machines are excellent on more massive hallways.
Type of Scrubber Deck
Cylindrical Scrubber Decks
These scrubber decks utilize two high performing brushes that extend the size of the scrub deck. The brushes eliminate debris by collecting and feeding the fragments into the catch bin. Using a cylindrical scrubber deck for your industrial cleaning needs is a great advantage.
The equipment is mostly used on concrete floors, primarily present in industrial settings. The bristles quickly get to the cracks and with the fast speed, leave your floor spotless.
Disk Scrubber Decks
A disk scrubber typically applies up to 3 brushes when cleaning the floor. If you want to clean a smooth floor or flat surface, this scrubber deck is the finest option. Due to the downward pressure the machine has, you should use it for commercial cleaning purposes, instead of industrial.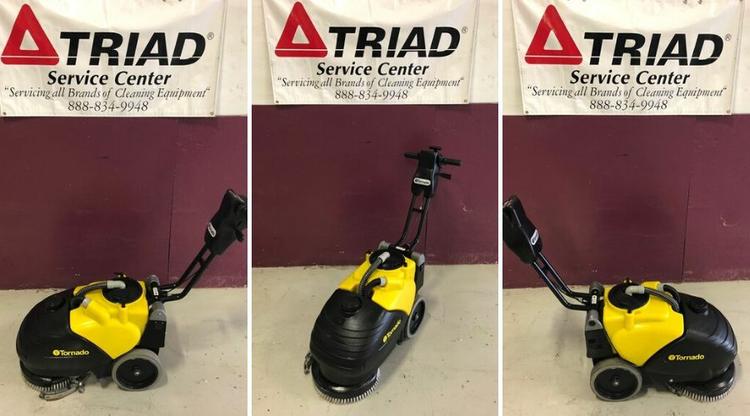 Maintaining Your Equipment
Cleaning a surface with debris using this scrubber will damage the squeegee blades or block the equipment's hose. The power needed to power the machine matters. You should, as a result, have a stable power source. Battery-powered equipment is suitable if you are cleaning a large area and your power cable can't reach every corner. If you want something environmentally friendly, a battery-powered scrubber is better. Additionally, if you are cleaning/maintaining an industrial area, you are likely to be faced with knocks and crashes. It is advisable to use durable and robust cleaning equipment in such an environment. Always clean your machines after every shift for exceptional performance and always make sure to keep up on floor cleaning machine repairs and maintenance to ensure your machine is working at it's maximum potential.
Purchasing
Purchasing brand new commercial cleaning machines can be quite expensive which is why we provide affordable, pre-owned and refurbished floor cleaning equipment at Triad Service Center for maintenance and cleaning professionals across the U.S. We are qualified and experienced in providing parts, replacement equipment, warranties, and repair services for floor cleaning equipment. Regardless of the model or make, we get it done.
© https://www.triadservice.com